Tar pit Harbor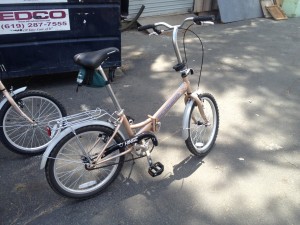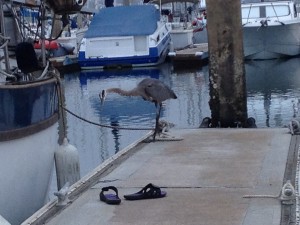 Well what can I say? Sosiego has moved right in to the place she was born. She was a kit boat that had been fitted out right here in Point Loma. She is very comfortable here and barely tugs at her dock lines. The sun is always shining and the temperature is mild. Debbie and I have settled into life here. We have even rented a slip for a month. We ride our new bikes almost every day to Liberty Station to shop for dinner. It's almost exercise by osmosis. Everyone is doing it and it just feels so right. We have met more wonderful people. Pete and Diane are preparing a new to them, Cal 39 to go cruising. They are experienced campers and sailors but have never cruised so they are full of questions about our journey. We have spent whole days just shooting the breeze with them and they have shown us San Diego. We have toured both the Maritime Museum and the USS Midway. Now if we can just break the anchor out of the tar pit!
The Maritime Museum of San Diego was a great experience. We were able to board the Star of India, The Berkley ferry, and my personal favorite the HMS Surprise. They are traditionally rigged which holds great fascination with me. You were able to visualize how sailors of old climbed those masts in a sea way with no protection. The entire image of those seamen leaves me in awe.
The USS Midway museum was an awe inspiring tour. You are provided with a set of head phones and an audio device which feels like a personal guided tour. The ship takes up a city block and is 9 stories tall at the bridge deck. In five hours we were only able to cover the flight deck and hanger deck. There is just so much to see and hear. The presentation on recovering (landing) aircraft was outstanding. The presenter was a retired Navy pilot who had made over 800 landings on Midway. Or to put it the way he did, " the landings were controlled crashes as they hit the deck under full power in case they miss the cable." The launching via catapult was equally fascinating. Consider that they launch an aircraft every 45 seconds in to a 35 knot wind with no life lines. We also enjoyed the tour of the bridge and the control tower. You really need two days to explore everything she has to offer. We even lost all sense of reason and attempted the flight simulator. I drew the line at barrel rolls. Our next stop will be The Channel islands. Until then, fair winds and following seas.